As we shared in September, the new Celebrate Oregon! is here and available to order. The artwork was created by Liza Burns of Eugene and will also become vibrant murals installed in the Eugene, Medford, Portland, and Redmond airports, sponsored by GreenCars.com. In addition, a 38-foot outdoor banner will be installed at the Northwest Film Center at the Portland Art Museum.
The Oregon Cultural Trust receives a significant percentage of the plate sales. Funds will be used to assist with marketing and fund arts, culture, heritage, and humanities nonprofits.
The Celebrate Oregon! plate costs $50, in addition to $34.50 for a plate manufacturing fee and replacement sticker.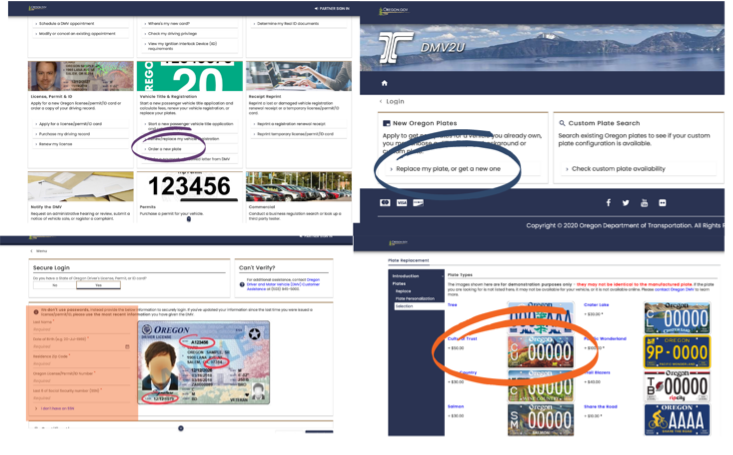 Here's how to order your new plate:
Go to DMV2U Service Center
Click "Replace My Plate or Get a New One"
Enter your personal DVM information
To the far right of your vehicle information, click "Replace your license plate"
Have your vehicle identification number handy, title number, current plate number, and credit card number handy
Click "next" on the Plate Replacement page
Click "I'd like a different plate" on the Plate Options page
Click "yes" or "no" for personalization
Click "Cultural Trust" and "Next"
Proceed to the Fees page
Proceed to the Plate Replacement and payment pages
Thank you for supporting Oregon's culture, arts, and humanities!
(Visited 62 times, 1 visits today)