On behalf of the over 300+ members of the Cultural Advocacy Coalition of Oregon, we stand with the artistic leadership of the Oregon Shakespeare Festival (OSF), Dramatists Guild, and Theatre Communications Group in condemning hatred in our state. We support Nataki Garrett unequivocally as she faces unconscionable harassment and death threats as artistic director of OSF.
It is devastating to learn of death threats for any Oregon artist. This situation calls on us and our new governor to create a safe and protective environment for all Oregonians to experience arts and culture.
As one of our long-time members, OSF is the largest theatre in Oregon and one of the most prominent regional theatres in the country. Nataki capably steered OSF through the pandemic, surviving under unprecedented financial pressures. Emerging from lockdown, OSF presented a vibrant first season, presenting Shakespeare with diverse casts and new plays by diverse contemporary writers. Many OSF theatergoers are thrilled with OSF's evolution. Nataki is a leading advocate for diversity, equity, inclusion, and access in theatre, and the first Black woman to direct OSF. Now she must travel with a security team in public.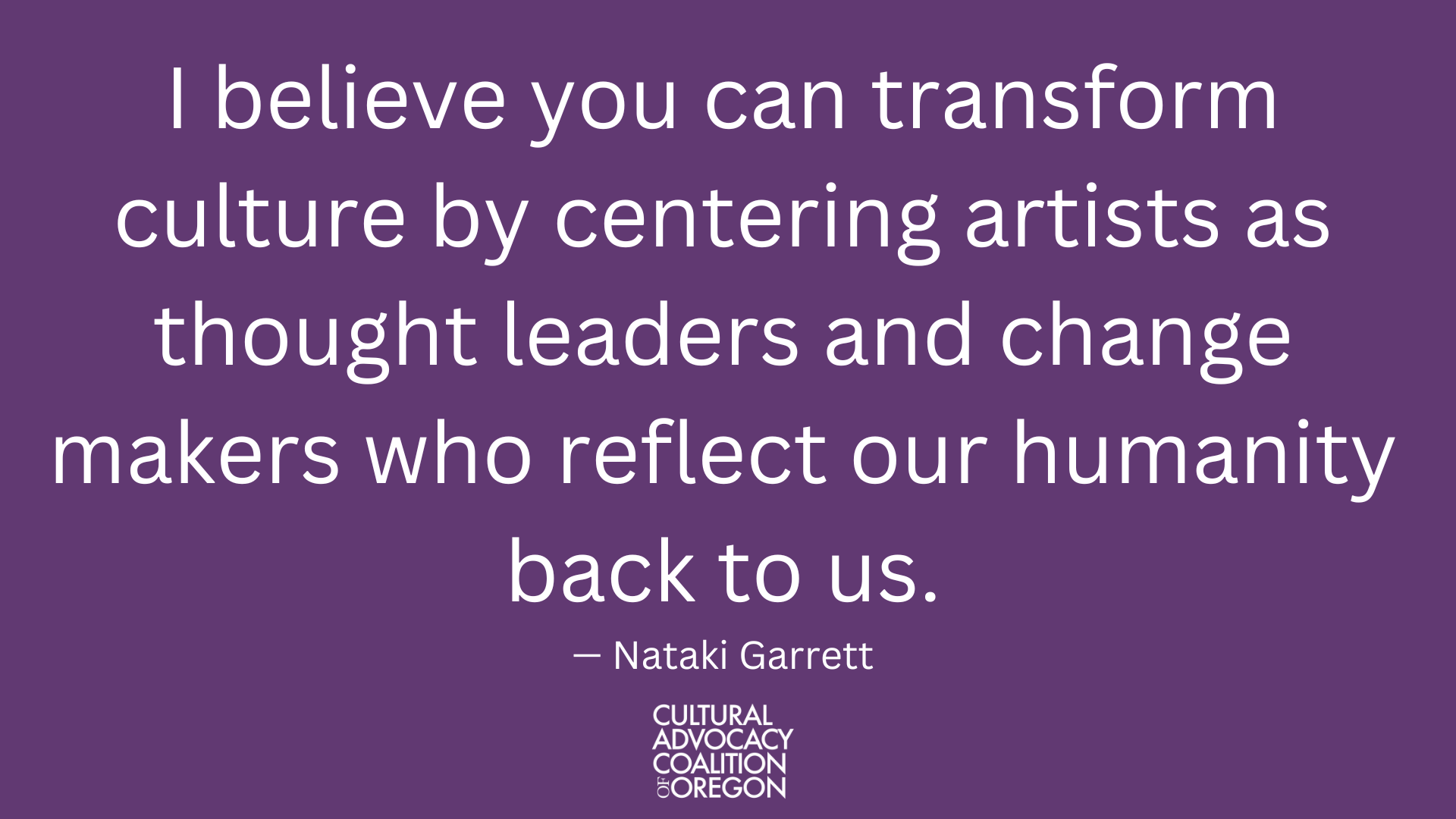 Nataki's vision, creativity, and courage in transforming OSF into a fully diverse, contemporary performing arts program is breathtaking. She encourages young, diverse playwrights to pitch ground-breaking, one-of-a-kind new plays directly to OSF. Oregon desperately needs creative leaders like Nataki Garrett.
We are grateful for the world-class talent we are fortunate to have in Ashland.  We should be able to guarantee an environment where OSF can support its artists and help all its audiences thrive with the healing impact of the arts and the economic impact they generate.
We urge everyone to support Nataki Garrett and OSF by buying tickets and standing up publicly against hate.
J.S. May
President, Cultural Advocacy Coalition of Oregon
(Visited 88 times, 1 visits today)