"The arts and the artists drive local economies and lift people out of the darkness."
–Nataki Garret, Oregon Shakespeare Festival Artistic Director
Artistic Director Nataki Garret testified before the United States House Committee on Small Business last week. You can view "The Power, Peril, and Promise of the Creative Economy" panel on YouTube. She shared that Oregon Shakespeare Festival (OSF) had to cancel 800+ shows and lay off 90 percent of its staff.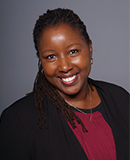 Nataki then published an op-ed in The Hill, highlighting the points she made to the committee:
"I'm often haunted by the choices I had to make to keep OSF afloat, but it's even more difficult for the culturally specific and smaller venue or community-based arts organizations and art workers…How can we continue viewing an industry that makes up more of our GDP than agriculture and mining combined as a luxury or the purview of the elite? How can we look millions of arts and culture workers in this country in the eye and not take the simple, common-sense steps to simultaneously make their lives and our economy more secure and robust?"
As we know, there is no recovery without creativity. Supporting and funding our country's arts & culture powerhouse is critical to rebuild and revitalize our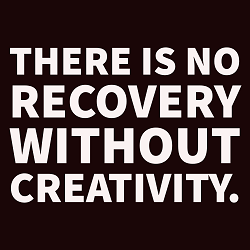 communities. Empowering the creative workforce can heal our country in the wake of the pandemic.
We have an unprecedented number of bills in the U.S. Congress to fund the creative economy and boost its workforce. If all passed, these seven bills would pour billions of dollars into arts & culture organizations and businesses. You can help get them passed.
ACTION ALERT!
The Creative Economy Revitalization Act (HB 5019) has been introduced in the House and will soon be introduced in the Senate.This bill takes many of the creative workforce proposals and turns them into proposed legislation to support creative workers. Click here to send an Action Alert to your representatives telling them to co-sponsor and vote for the Creative Economy Revitalization Act.
Click here to learn more about the Creative Economy Revitalization Act and how you can take action to help turn the bill into law.
Click here to access toolkits and resources to take action on social media, letters to the editor, and other ways.
Let's follow Nataki's lead and let our voices be heard!