In the 1920s, Jim Crow laws prevented Black people from living, working, and buying land in Oregon. But Black, European, and immigrant  people worked together in a little town called Maxville in Wallowa County.
The Bowman Hicks Lumber Company recruited loggers from the south and Midwest, 15  percent of whom were Black. The Black and white workers and their families lived and were educated separately, but they were integral to logging operations and the life of the Maxville community.
Gwendolyn Trice discovered this piece of Oregon history when she learned her dad had been a Maxville logger in 1923. She founded and is executive director of the Maxville Heritage Interpretive Center. She and her team have researched the area and interviewed the area's last survivors of the logging industry.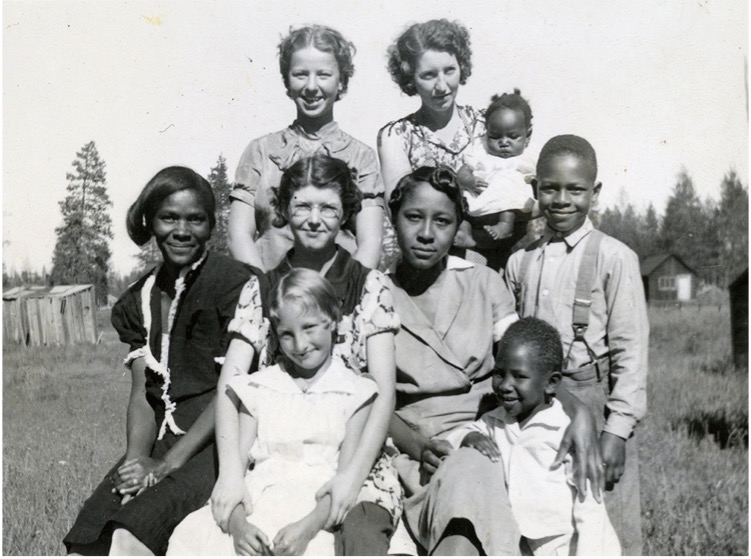 As Oregonians better understand our state's racist origins, Maxville is critical to documenting our state's historical narrative. The Maxville Heritage Interpretive Center plans to do that by bringing a ghost town back to life.
The center is purchasing the original Maxville town site and conducting archeology and forestry education for its new location. The new facility will highlight facilitated tours, overnight programming, and place-based storytelling for visitors. They will bring new life into the town origins in a respectful way, by connecting with local native culture and becoming an educational destination.
The Cultural Advocacy Coalition of Oregon lobbied the State of Oregon to fund $750,000 of the town site's preservation, and the center raised $240,000 on its own. The estimated project cost is $2.5 million.
Together with other Maxville descendants, Gwendolyn Trice wants to amplify Maxville's story. "When I found out about Maxville, I was flabbergasted," said Gwendolyn. "My dad would be 117 if he were still living today."
The Maxville townsite offers a unique window into one piece of the American story: the Black migration to the Northwest during a time of exclusionary laws and sundown codes. This Oregon ghost town is about to come back to life.